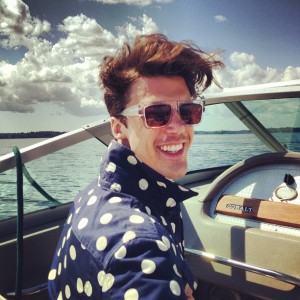 Reach me at entertain@spot5750.com
Hi, welcome to spot5750.com. My name is Henry Pfleger. I work as a writer in one of the leading Los Angeles magazine company. I write about literary, culture, books and anything I come across. I am a crazy blogger. I wanted to design my own website and update regarding the happenings of Los Angeles. It is how I developed this site. My website has interesting categories like arts and culture, nightlife and music in Los Angeles, fitness and outdoors, etc.
I am planning to add interesting contents soon. Hope you read and enjoy my site. At the start, I did not expect my website will have good reach. But now, I feel happy when my friends talk to me about my site and its improvements. It gives me a sense of confidence and happiness in my work. I started to blog out of passion.
If you are interested to share interesting news or happenings in your area, please send me a mail. My email address is entertain@spot5750.com. I am happy to share your news in my website. I feel it would be useful for people who are in search or looking for that particular topic on the internet. I got settled in Los Angeles ten years ago. I live with my parents. I enjoy spending time with my two dogs.
I am a good photographer. I work as freelance photographer whenever I get time. I am specialized in candid photography. Thanks for visiting my profile page. I will meet you again in another blog/website.